Anak anugerah terindah dari Dia buat pasangan suami isteri. Namun, ada antara suami isteri jodohnya tak panjang, namun ikatan anak dengan ibu bapa tidka terputus.
Demikian juga dengan Rizal Ashram bekas suami kepada pelakon Fasha Sandha. Selepas dikurniakan sepasang anak, pasangan ini bercerai kerana tiada persefahaman. Biarpun 'ribut' melanda di awal penceraian, namun demi anak mereka berbaik semula sebagai kawan demi anak-anak.
Terbaru, Fasha Sanda mengadakan sambutan hari jadi anak perempuannya, Putri Raysha Jemyma yang ke-4 tahun. Rizal yang turut hadir di majlis berkenaan ada memuat naik gambar sekitar majlis itu.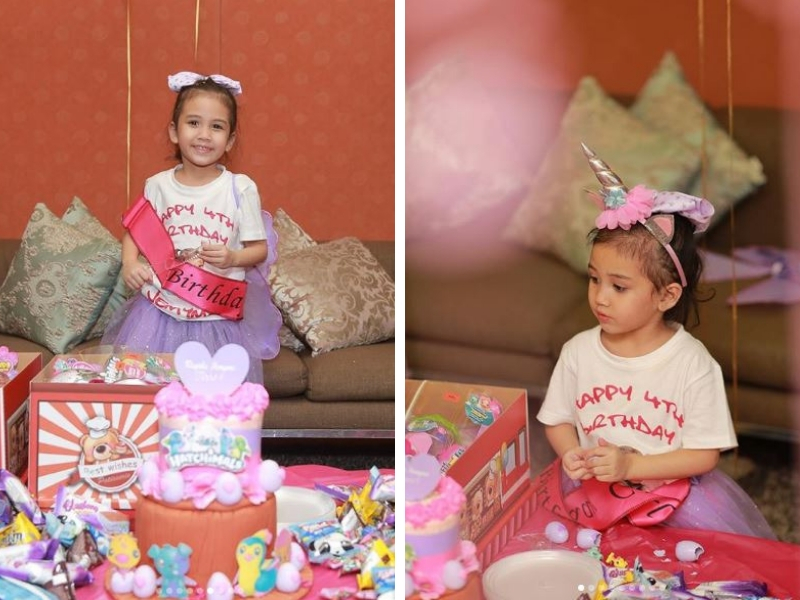 Istimewanya, setiap kali menjelang hari jadi anak-anaknya, Rizal pasti akan memuat naik bingkisan istimewa berupa ucapan khas.  Luahan dari hati seorang bapa kepada anaknya benar-benar membuatkan sesiapa yang membaca terasa sebak dan terharu.
Tengok gambar di telefon lepas rindu
Antara yang menyentuh hati bila mana Rizal akan melihat gambar anak-anaknya di telefon bila rindu.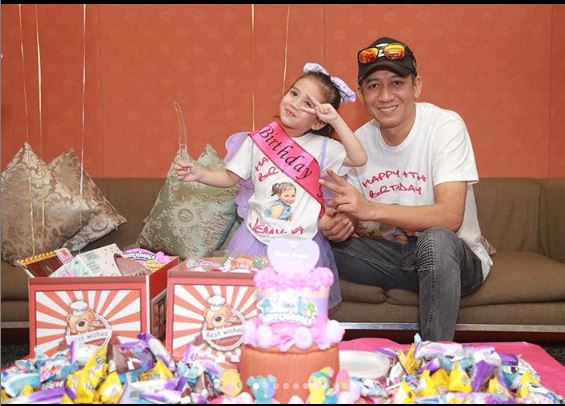 "My darling Jemyma, You are the only girl i love in this world(apart from Tah). I fell in love with you the moment i saw you. And i know that i am your first love. I just know. How can it be four years since I held you for the first time? How, just how, is all that happening so fast? Time really flies.
"You turned my dreams of having a daughter into a reality and introduced me to myself in ways I had not known before. I sometimes sit and look back on all those pictures in my phone from the day you were born. You and your brothers showed me the meaning of unconditional love and for that, I will forever be grateful to all of you.
" Sayang, I will do everything to make you feel as secure as possible, and to nourish your self-esteem as best I can to prepare you for the world. Customary nasihat daddy selalu bagi every year on your birthday.
"Selalu ingat kepada Allah, hormati kedua dua ibubapa, atok, tah dan seluruh kaum keluarga. Berjasa kepada agama bangsa dan negara. Semoga membesar menjadi orang yang berguna. Sayang, It will be a while from now when u will be able to read this letter. Read this letter as a reminder that i love you. I may have given you life(with the blessings of Allah), but you gave me 888 tonnes of reasons to live.
Rata-rata netizen yang membaca meluahkan rasa sebak dan terharu dengan ucapan Rizal tersebut.
muzz_636 Happy birthday princess… Sebak baca… Very meaningful.. Kasih bapa sepanjang hayat…
nurfitrisamsuri Suka baca ucapan birthday @rizalashramrnt Untuk anak2 nya.. Tiba2 rasa sedih?.. Semoga Allah berikan jodoh yg soleha buat jejai ..
_.amalinirosly I don't know why, I'm crying read this letter….sannah helwah Jemyma. Be a good girl to your parents sayang ?
nadiahazuan Sy selalu baca karangan @rizalashramrnt and i know anda seorang yg sgt penyanyang..anda bapa yg hebat..happy besday jemayma..
naa2461 Sanah Helwah Puteri Raysha Jemyma.. Makin besar makin cantik dia.. Semoga sihat selalu, bijak & menjadi anak yg solehah.. Tahniah @rizalashramrnt

 punya anak3 yg comel & bijak.. Saya suka membaca coretan tuan setiap kali ulang thn kelahiran anak2… Sgt mendalam maksudnya.. Penuh rasa kasih sayang… ?????
prof_rauhah7 Sooo nicely written that always touched my heart omg you such a sweet dad ?
masdianahd I always looking forward to read ur letter for ur kid's birthday.. nicely written.
Sumber: IG rizalashramrnt